Silicone mold - Hotei Netsuke with a bag - for making soaps, candles and figurines
Budai, Hotei or Pu-Tai is a Chinese folkloric deity. His name means "Cloth Sack", and comes from the bag that he is conventionally depicted as carrying. He is usually identified with or seen as an incarnation of Maitreya, the future Buddha, so much so that the Budai image is one of the main forms in which Maitreya is depicted in China. He is almost always shown smiling or laughing, hence his nickname in Chinese, the Laughing Buddha.
In the West, the image of Budai is often mistaken for that of Gautama Buddha, and is hence called the Fat Buddha.
Hotei was a large man with a big belly who traveled from village to village in sixteenth-century Japan. He had no desire to call himself a Zen master or to gather disciples. Instead he walked the streets carrying a sack full of candy, fruit, and doughnuts, which he gave to all the children who gathered around him. And he laughed—a lot!
At first people would gather around him because they thought he was mad to laugh so much. But Hotei's laughter was so contagious that soon they all found themselves doubled over with laughter, and they forgot all their judgments. Even when they asked him questions about enlightenment, Hotei would just laugh. Soon they forgot their questions, the laughter was so infectious. The people started to wait for Hotei. After laughing with such totality, they found that all their senses had sharpened. Their whole being had become lighter, as if a great burden had been lifted. With Hotei they laughed for no reason at all. And yet everyone was nourished and cleansed by the laughter and felt a deep sense of well-being. Something from the unknowable depth started ringing bells in people 's hearts.
Ready product
The weight of the finished product
25 gram (0.88 oz)
Height:
50 millimeters (2 inch)
Length:
35 millimeters (1,4 inch)
Width:
30 millimeters (1,2 inch)
Mold
Material
Silicone rubber
Thermal stability:
-50 - +280°C
Presence of sections
1 cut
Storage and care.
Storage and use
storage and care of silicone molds
---

Attention!
All molds are made to order, the production time is usually 3-14 days. But in the case of the queue for the manufacture of this mold, the production time may be increased. Always I do everything to mold was made in the shortest possible time.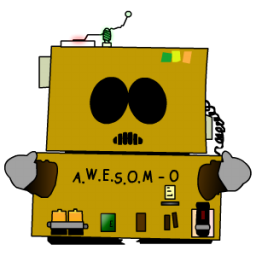 I am not a robot, I can get sick, or I may have urgent business. But in any case, your molds will be made and sent.
Random Products